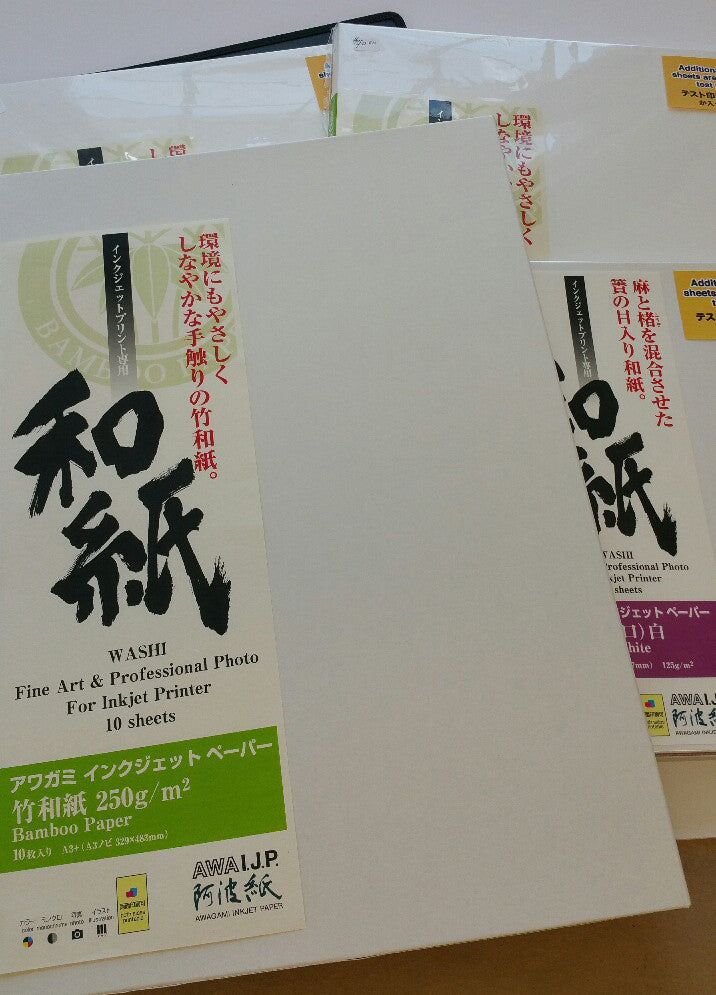 Bamboo Paper-coated for Digital Printing AF-BLA3+
$ 27.50 $ 35.00
This is a specialty washi (Japanese paper); bamboo fiber treated with a surface coating made exclusively by Awagami Factory, Tokushima, Japan.  This coating allows the photographer to reprint with great detail on a soft, matte surface embodied by the soul of bast fibers (low-lignin fibers). Compatible with both dye and pigment inks and tested in and color-profiled for professional models of color Canon and Epson printers.
Includes 10 sheets A3 sample sheets.   Size A3+= 12.95 x 19 inches @ 170g/m².
Stocked in 15m x 44 inch rolls as well; please inquire.