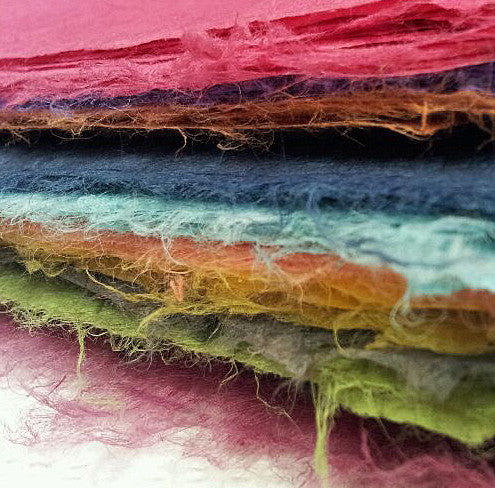 Hanji, Dyed Korean Mulberry Paper Booklet
$ 10.00
Hanji has become a key handmade paper in our vast line of fine art papers. We stock more than 30 colors in our US Warehouse- the stocked items will be labelled with our special labels and code numbers.  Please note, all un-labelled colors are only available for "special order" . You can view the colors currently in stock by clicking here: Hanji .
Due to the nature of handmade paper, colors of dyes can vary from batch to batch.
Booklets are 3x5 inches.
We ship Priority Mail*. If you prefer an alternate method, please email us at: Contact Us (paperconnection.com)

*price includes shipping cost within the USA.
Prices are subject to change without notice.